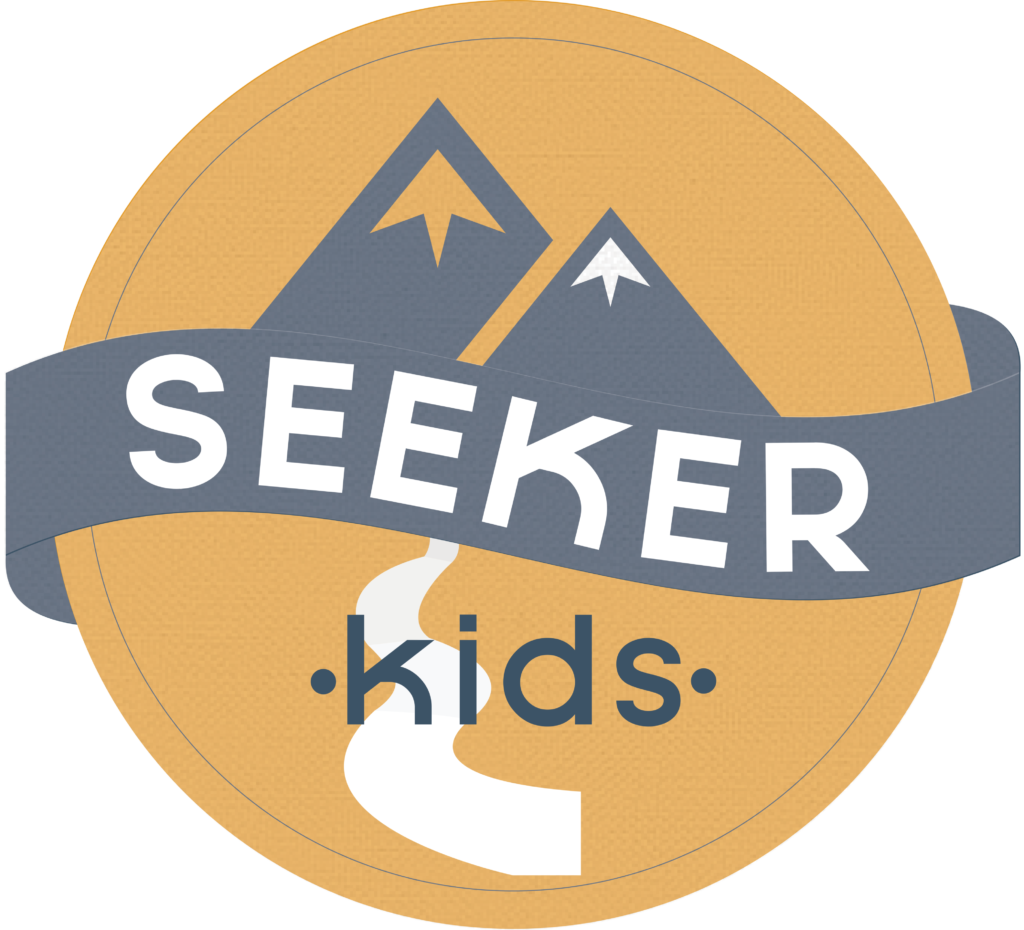 children's ministry
Jesus placed a high priority on kids and knew they were the building blocks for the future generations. To fulfill that call, we offer an exciting, faith-building, children's ministry to promote spiritual growth in a safe and caring environment. Our desire is to partner with parents to nurture and encourage a genuine walk with Jesus!
Every Sunday Morning from 9:30-10:25 am during the first service, your child can join us for Sunday School; a fun time of interactive, age-appropriate, Bible lessons with other peers in their age group, K-6th grade.
From 10:25-10:45 am, we provide a Kids Cafe Time where they can play games, fellowship with other kids, and enjoy a snack.
At 10:45 am during the second service, we have a Children's Worship Service for Kindergarten thru 5th grade.
We also provide Nursery for infants and toddlers and Preschool classes on Sunday mornings during both services.
We have many other activities throughout the year, such as: Wednesday Night Activities at 6:30pm, Fall Fun Fair, Spring Fling, VBS, and Summer Camp!
For more information about our ministry based on your child's age group please click here.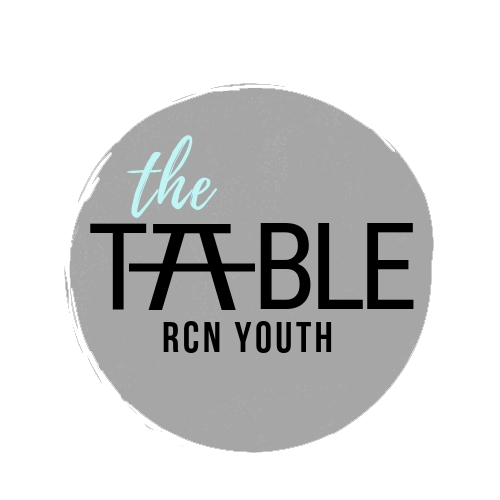 youth ministry
wednesday at 6:30pm & sunday at 10:45am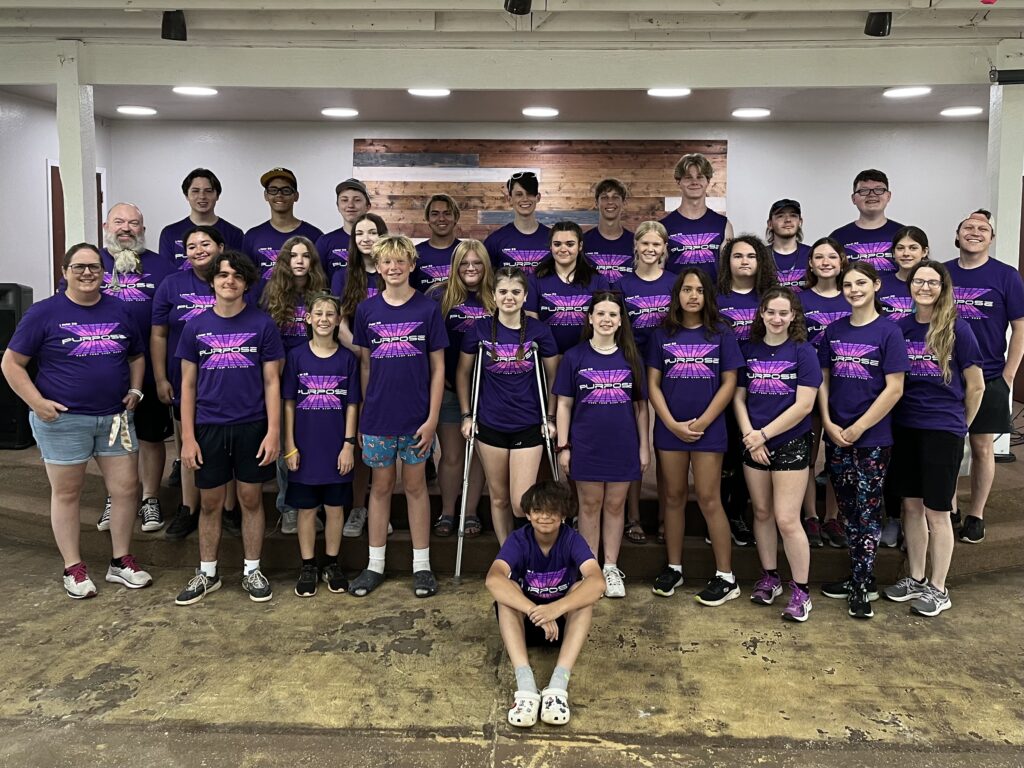 At The Table, we are passionate about students encountering Jesus. Our weekly gatherings on Sundays and Wednesdays focus on connecting students with God and each other. Our core ministries of Bible Quizzing and Youth Band help students grow in their walk with God and in their friendships. Our camps, retreats, and other events honor God by creating space for students to decide how they will live and who they will follow.
On Sunday mornings, we gather during second service at 10:45am up in the youth center. You can count on a quick game, worship, a brief message, and time in small groups. This is a great time for meeting friends and growing deeper faith!
On Wednesday nights, we get kicked off with worship led by our youth band! This group of students leads up into the presence of Jesus before we take a break to play games and have some fun before more worship and then a message. This youth service makes a big difference to help students refocus on Jesus in the middle of busy weeks!

The shift from high school to the next stage of life can be challenging as well as exciting. We want to partner with you and make sure you have times to connect, have fellowship, dive deeper and make a difference for Jesus in this world. Our desire is to help you grow in confidence and take on the journey God has for you. Whether that is going through college, navigating single life or what it means to be a young married couple with children we want to journey with you to better understand what it looks like to live a transformed life for Christ.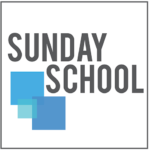 We have two Sunday School classes, The Bridge and Voyage, for young adults that meet at 9:30 every Sunday morning. Our third class, Journey, meets at 10:45 every Sunday, except for the first Sunday of the month which is family worship.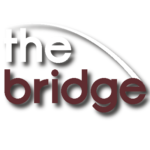 The Bridge:
The Bridge is a class for anyone new at this "adulting" thing. Everyone from post-high school to college seniors are welcome to join us! Solid biblical teaching and discipleship help build a stronger bridge between us and God. It also helps build a bridge from high school life into adulthood.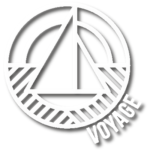 Voyage Sunday School:
We are a group of young adults seeking to learn more about what following Christ means to us, using scripture as our guide. We cover a wide range of topics, each of us bringing a different perspective due to our various life stages—single, married, parents, non-parents, recently graduated to in the thick of mid-life—and learning from the Word and each other.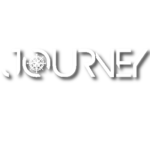 Journey:
While the ages in this class can vary, we are all on a similar journey together. We are married young adults learning how to better love God and to love our spouse. Some of the married couples are further on the journey and some are still beginning, but we are doing it together.

We want to journey with you through life and one of the best ways to do that is by joining a Life Groups. We have three Life Groups that will be meeting this year. We have College & Career, Men's, and Women's Life Groups. For more information on our Life Groups email Pastor Adam at adam@yourchurch.org.

Meet us at The Well, on Wednesday nights at 6:30, where we discuss how our stories intersect the story of God. It will be a time to go deeper as a community and discuss where God is leading us. We meet on Wednesday nights for a time of fellowship, worship and discussion. This is a very informal environment for you to come and allow God to fill your cup.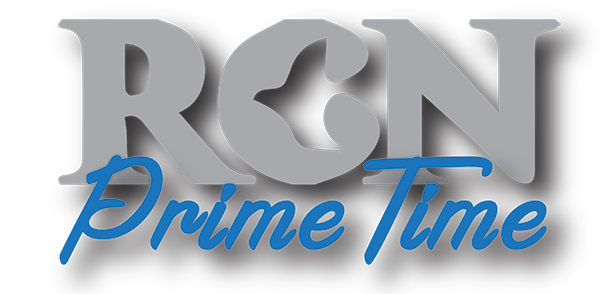 Our world needs grandparents and senior adults who model godly characteristics, demonstrate virtuous living, and mentor those coming after them in the Christian faith.
Through Prime Time Ministries, the Church of the Nazarene is responding to the large and growing group of mature adults within the churches and communities we serve. Mature adults are vitally important to our church. Within this group can be found "spiritual scholars" who have valuable resources which are vital to the health and growth of our local church ministries. Among these resources are wisdom, experience, traditions, stability, spiritual maturity, and love for their church and church family. New levels of longevity, health, and vitality – as well as discretionary resources and time – are also found.
The Church of the Nazarene recognizes the tremendous contribution mature adults have already made during their lifetimes for the sake of the local program. Further, Prime Time Ministries emphasizes the great ministry potential that still resides with this group. Our ministry is not only focused on ministry to mature adults, but ministry through and with them as well. It is certainly true, among mature adults as much as it is among other adult groups, that adulthood is a journey, not a destination.
Adult Sunday School… Really?
It is a difficult world out there with family issues, financial worries and career decisions. Let's face it; life is stressful. Psalm 9:9 says, "The Lord is a refuge for the oppressed, a stronghold in times of trouble." We believe that promise is true, and it is our hope that you find a place of rest and a stronghold here at RCN. One way is to join an ABF (Adult Bible Fellowship) class and share life with people that love and care about you. The options for you include a variety of classes in which you can grow in your faith and fellowship with others. There are smaller, more intimate classes, as well as larger gatherings. Some of the classes follow the Nazarene quarterly material, while others are topical in style, covering contemporary issues. Each are led by gifted tachers that love and care for their groups. Take a moment and click on any of the class names in the submenu and find a class that appeals to where you are in your Christian walk. Whatever you are looking for, we have a class that is perfect for you!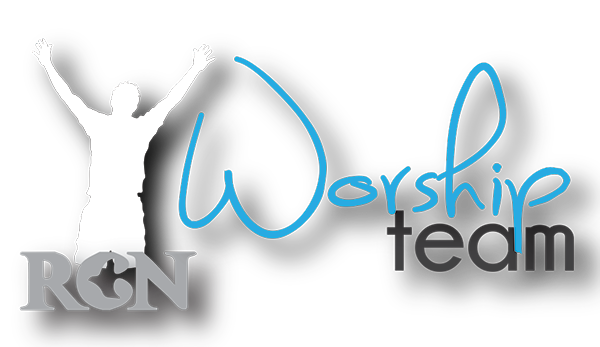 VOCAL
WORSHIP CHOIR
The Worship Choir exists to help lead the congregation in worship. This group is a collection of people of various ages and skill levels. If you have a heart for worship, this is a great place to get involved in the Worship Team! With live rehearsals and online tools to help the Worship Choir prepare their music, many members who have varied schedules are still able to serve in this ministry. The average choir member invests 1-5 hours per week in this ministry. The Worship Choir sings in both Sunday morning services approximately twice per month and rehearses on Wednesday evenings from 6:30-7:45pm as well as an 8:30 am warm up on the Sundays they are singing.
PRAISE TEAM
RCN's front line of singers are assembled weekly from members of the Worship Choir, and worship leaders from RCN's Young Adult and Table Youth ministries. We also add children to the Praise Team on some Family Sundays. The work of this team is rigorous, including vocal preparation, personal interviews/testimony, and special equipment training. The average Praise Team member invests 6-8 hours of practice and rehearsal time on the weeks they are scheduled to serve (in addition to Worship Choir). Members serve on a rotation based on availability and musical demands. On weeks scheduled, this group will rehearse Wednesdays 5:30-6:00pm, 7:30-9:00pm, and Sundays at 8:30am.
INSTRUMENTAL
WORSHIP BAND
The RCN Worship Band consists of the on-stage rhythm section comprised of drums, piano, keyboard, bass guitar, acoustic and electric guitars. This core group is responsible for the foundational texture of all songs in our worship service. They practice and rehearse extensively working together to support the vocal teams as we all lead worship together. This group uses in-ear or headphone monitors and the ability to play with a click track. Worship Band members invest 5-8 hours per week in preparation and rehearsal of each Sunday's music. On weeks scheduled, this group rehearses Wednesdays 7:30-9:00pm, and Sundays at 8:30am.
ORCHESTRA
The RCN Orchestra is an opportunity for all wind and string instrumentalists to use their unique skills and talents to worship God and serve the church. The orchestra plays for most Sunday services, year-round, in a large variety of musical style and demand. Players of high-school level and above will find the musical demands accessible but still challenging. While individual skill levels will vary, RCN orchestra members invest 5-8 hours per week for this ministry. Players provide their own instruments (except Auxiliary Percussion). On weeks scheduled, this group rehearses Wednesdays 7:30-9:00pm, and Sundays at 8:30am.
JAZZ BAND
The RCN Jazz Band is a large combo of 8-12 brass, woodwind, and rhythm section players. This group plays Swing and Latin jazz standards as well as some pop/rock classics for community and outreach events. The Jazz Band rehearses based on the performance calendar. While having less performances throughout the year than other groups, the rehearsal schedule is demanding as this group rehearses 20+ songs for each engagement.
AUDIO
FRONT OF HOUSE
RCN's audio technicians serve mainly in the Worship Center for rehearsals and services on Wednesdays and Sundays. Our team of volunteer technicians go through training, shadowing and mentoring to prepare them for service as a FOH technician. They become responsible for mixing all elements of the audio needs for each service. Once trained, these technicians may also serve for off-site events in the community. Persons joining this team spend many hours of learning RCNs specific equipment and needs of our teams. FOH technicians invest approximately 6 hours in the worship center on the weeks they are scheduled to serve. On weeks scheduled, technicians rehearse Wednesdays 7:30-9:00pm, and serve Sundays from 7:30am -12:00 noon.
LIVE STREAM AUDIO
These audio technicians serve in all the same ways as our FOH technicians except they focus on the sound for RCN's Live Stream broadcasts. These technicians work in the Stream Production room. After completing training, Live Stream Audio Technicians invest approximately 6 hours on the weeks they are scheduled to serve, rehearsing Wednesdays 7:30-9:00pm, and serve Sundays from 7:30am -12:00 noon.
VISUAL
CAMERAS
Our Live Stream is produced by camera operators mixing video from ten camera feeds. Their work behind-the-scenes in the Stream Production Room results in the high-definition broadcast of both of our Sunday services as well as special events. Broadcasts appear on Facebook, Youtube, Boxcast smart TV app, and on the media page of the RCN website (yourchurch.org/media). After training, shadowing, and mentoring is completed, RCN camera technicians invest approximately 6 hours on the weeks they are scheduled to serve, rehearsing Wednesdays 7:30-9:00pm, and serve Sundays from 7:30am -12:00 noon.
LIGHTS
RCN lighting technicians program and operate 70 theatrical lighting units including scene and color programming over both stage areas in the Worship Center. The weekly programming investment is approximately 2 hours, meeting the lighting needs for both in-person worship and livestream video production. The lighting technicians who operate the equipment during the Sunday services invest 5 hours on the weeks they are scheduled to serve, rehearsing Wednesdays 7:30-9:00pm, and serve Sundays from 7:30am -12:00 noon.
GRAPHICS
The RCN graphics team involves the behind-the-scenes preparation of all lyrics, scriptures, slides and programming that will ultimately be projected on the screens in the Worship Center for Sunday Worship services. Much of this material also is used as part of the livestream broadcasts. The time commitment for this type of ministry varies based on the type of work the preparer is doing. The average time spent preparing graphic content for Sunday Worship is 2-4 hours per week on Monday or Tuesday.
PRESENTATION
The Graphics Presentation technicians operate all equipment used to send materials to the 9 projectors in the Worship Center. This includes all announcements, song lyrics and artwork, as well as a projected sermon content. These technicians invest 5 hours on the weeks they are scheduled to serve, rehearsing Wednesdays 7:30-9:00pm, and serve Sundays from 7:30am -12:00 noon.

Marriage Matters is a ministry that strives to promote and strengthen Christ-centered marriages that reflect God's love by the way husbands and wives love each other and the way they live their lives.
Through the Bible studies, events, retreats, and serving opportunities, couples grow towards each other as they lean into Jesus.
ESL Conversation Classes
Wednesdays(fall & spring) at 6:30pm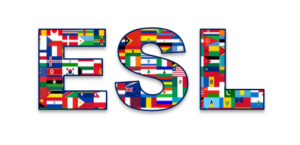 RCN offers Conversational ESL classes each fall and spring from 6:30-8 pm on Wednesday nights. Our classes are 9 weeks and promote life-skill topics through lively communication and interaction with experienced and caring ESL conversation leaders. We offer childcare, too!
Spring 2023 class dates are Wednesday, 6:30-8pm, for 9 weeks. Registration is March 8th and 15th from 6:30-8pm. Spring classes begin March 22nd and run until May 17th.
Our location is 2101 E Renner Rd, Richardson, TX 75082
English Class Registration Form

The mission of the Church of the Nazarene is to make Christlike disciples in the nations. We are a Great Commission church (Matthew 28:19-20). As a global community of faith, we are commissioned to take the Good News of life in Jesus Christ to people everywhere and to spread the message of scriptural holiness (Christlike living) across the lands.
Nazarene Missions International (NMI) is an auxiliary organization of the Church of the Nazarene. The purpose of NMI is to mobilize the Church of the Nazarene in missions through praying, giving, educating, and engaging children and youth.
Links:
Missionary books in audio or text format: here
Prayer Mobilization Line: Nazarene.org/nmi/prayer

Talking with a counselor is basically sitting down and discussing an issue or question about your life. No concern is too large or too small. As a general rule, both Christian counseling and secular counseling share the same desire to help people overcome their problems, find meaning and joy in life and become healthy and well-adjusted individuals, both mentally and emotionally.
As a Christian pastoral counselor, my philosophy is to move through the steps of change with people by helping them recognize where faulty thinking has them in bondage to the lies of the enemy. Together, under the guidance of the Holy Spirit, we will uncover those lies and replace them with God's truth. We will work together to identify the root cause of unhealthy mental, emotional, spiritual issues.
I understand that change is difficult and can be frightening. I will walk alongside you on your journey to discovering who you are in Christ. Together we will get to the place where transformation can happen. My commitment to you is to extend the grace of God every step of the way to spiritual and emotional well-being and help you
know
that you are a precious child of God.